Chris Praedel was born and raised in Kalamazoo. His roots run deep. He was born at Borgess Hospital, raised in the Spring Valley neighborhood, and a proud graduate of both Kalamazoo Public Schools (Kalamazoo Central) and Western Michigan University, earning a BA in Management. He also attained the rank of Eagle Scout in local Troop 205. He was a regular in his neighborhood as a longtime paperboy for the Kalamazoo Gazette.
Chris currently resides in the Milwood neighborhood with his wife, Erin, their two little boys, Lincoln (4) and Simon (2), and four-legged friends, Roz (the dog) and Iggy (the cat).
Chris is passionate about literacy and kids.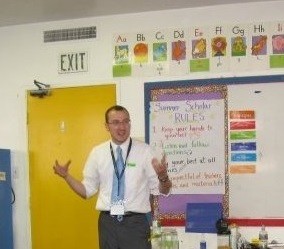 Immediately following graduation, he committed to two-years of national service in the Americorp program, Teach for America. He taught in a self-contained third grade and technology classroom in South Chicago and Los Angeles during his service term. He also earned an MA in Teaching from Dominican University. Since 2007, he has mentored two area teenage boys through Big Brothers Big Sisters.
Since 2011, he has remained active in the Kalamazoo Literacy Council (KLC), serving in numerous capacities from Board President (2012-2013; 2014-2015), Annual Campaign Chair (2013, 2015), and numerous subcommittee chairs. The KLC is a nonprofit volunteer tutor organization dedicated to enhancing the lives of adults who struggle to read. The Kalamazoo Literacy Council offers free one-on-one programs designed to develop reading, writing and spelling skills. The organization's goal is to also educate the public about the crisis of illiteracy and bring together a community with a common goal of making Kalamazoo County 100 percent literate. He was honored by the organization as the 2016 Literacy Advocate of the Year.
Chris has remained active in a number of other area non-profit organizations, including serving as the fund development chair of the Kalamazoo Promise's 10th Anniversary Celebration, raising over $200,000 to provide programming to celebrate Promise students, educators, and the greater community. Most recently, he working with a group of local history enthusiasts on the Kalamazoo Abraham Lincoln Project (KLP) to erect a statue in Bronson Park and educational programming to commemorate Lincoln's only visit to Michigan in 1856.
In 2015, Chris was appointed to the City of Kalamazoo's 21-member Blue Ribbon Panel on Revenue. The Panel was instructed to research, study, and explore revenue options that, when considered together, would address the City's General Fund structural budget imbalance.
Chris currently serves as the Director of Events at Western Michigan University's Office of Development and Alumni Relations. In his role, he manages an event team which plans and executes alumni, donor and community events, including managing Heritage Hall (Alumni Center) facilities. He was honored with the 2018 WMU Spirit Award and 2017 Make A Difference Award, both peer-to-peer honors. He recently was a Celebrity Dancer in WMU/Kazoo's Dancing with the Stars, raising funds for the WMU Dance Department. Since his time in Teach for America, he has held roles in marketing/communication and event management.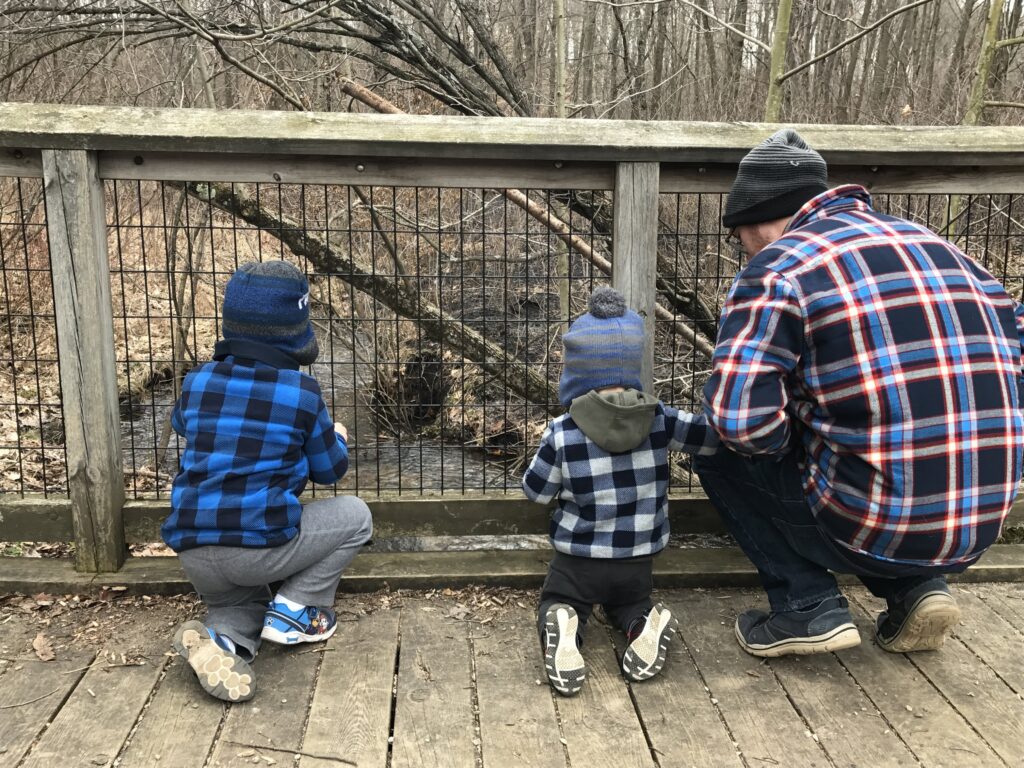 On a less serious note, Chris is an Abraham Lincoln and history fanatic, is a huge Bronco athletics fan, appreciates a good hazy IPA, loves the show American Pickers, enjoys shopping at thrift stores and garage sales, and tries to spend every possible moment outdoors. He is very passionate about the arts, especially live local theater and music.